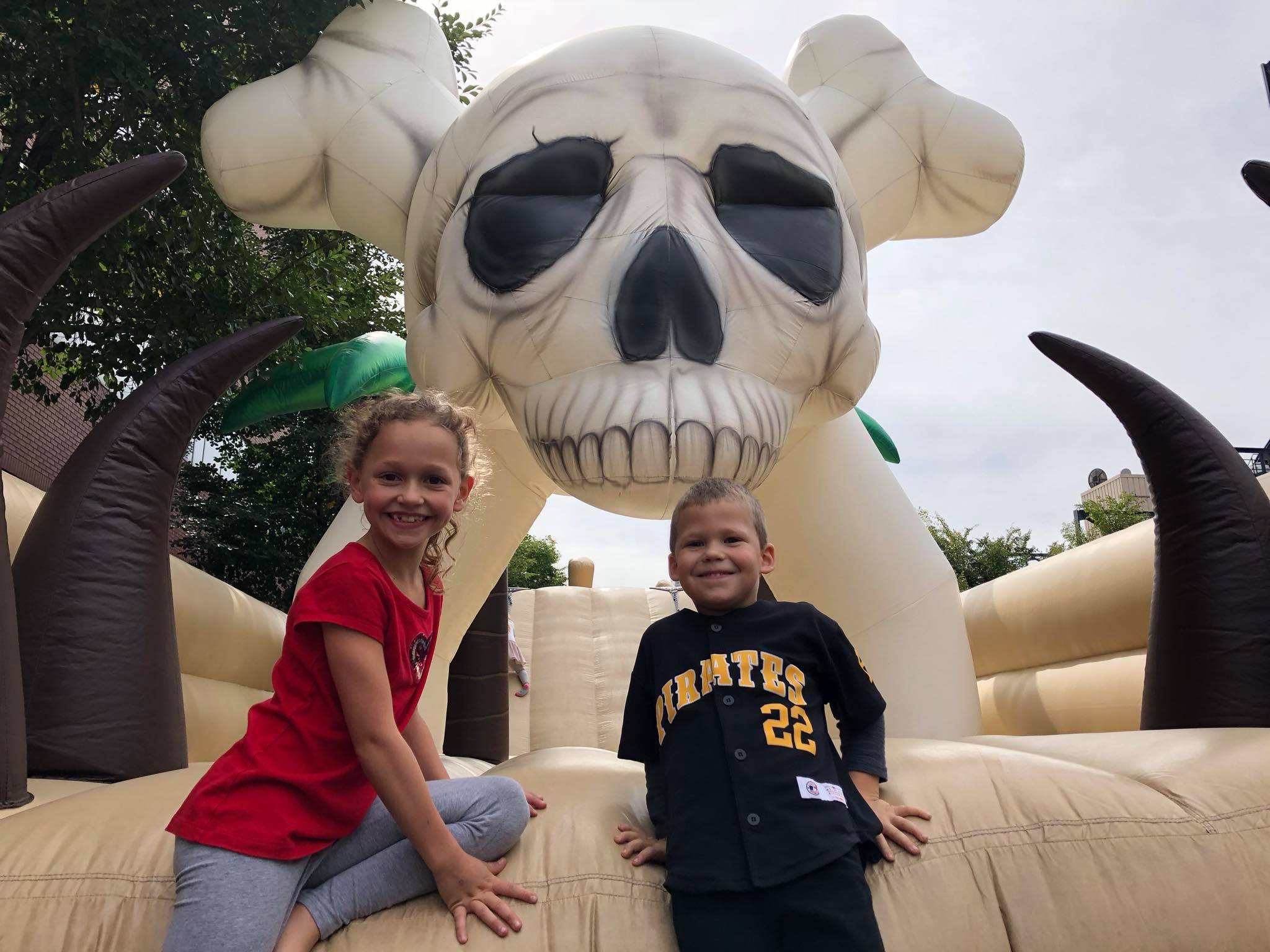 You're busy, but that doesn't mean you can't plan an amazing, fun event!
The team at Everyone Loves Fun specializes in – you guessed it – fun! Our family business has been bringing fun to events for over 20 years. Rely on our industry knowledge and partners to ensure you are receiving the best service at the best possible prices. You work with one contact to pull together all of the fun.
Just look at some of the things we can help with below! Don't forget to check out www.everyonelovesfun.com for even more fun options!
Atmosphere
Tents, tables and chairs are just the tip of the iceberg. If you're planning a more sophisticated affair, we can help with items like linens, dinnerware and lounge furniture. Many events will benefit from event lighting solutions including projected logos, disco balls and up lighting. Music can help complete any event! We work with a variety of DJ/MCs to fit whatever it is your event calls for.
Catering & Concessions
Food is the central part of many special occasions. Food Trucks, catering options, festival foods, candy or trail mix buffets, dessert tables, craft soda stations, popcorn bars, fresh spun cotton candy and other delicious options are all at your fingertips with Everyone Loves Fun on your team. We will work with you to select the best noms for your party.
Entertainment
If you're thinking carnival theme for your event, we have the midway games, amusement rides, clowns, jugglers, candy strip tents, face painters, and festival foods you need to bring together the fun environment you're seeking. Western theme? We'll suggest games like Longhorn Lasso, a mechanical bull, old timey photo ops, walking tacos, and a petting zoo just to get things started.
For a Graduation Party, we have a buffet of items to choose from like obstacle courses, waterslides, mobile escape rooms, caricature artists, food trucks, and boomerang photo booths complete with memory books.
Children's birthday parties are always fun to plan! How can you go wrong with options like princesses and superheroes, bounce houses, spin art, balloon twisters, wild animal shows, pony rides, and cotton candy? Whatever your event calls for, we can help bring your vision to light!
Safety
The only thing more important than fun to us at Everyone Loves Fun is safety. Safety is always first!
The artists and vendors we partner with are the best in the industry. Best of all, our partners love what they do! We love working with them, and we know you will too! They all have industry experience, clean safety records, strong safety practices in place, employees with background checks, insurance coverage, and they are compliant with all industry regulations. All of our partners are vetted and trusted, and we conduct ongoing assessments and random on-site inspections to ensure quality control.
If your event calls for it, we can even offer in house "event care" services complete with background checked, experienced care takers and fun activities for the little ones in attendance.
So what are you waiting for?
Start planning that next celebration now!
Just leave the fun to us, and take all the credit for the goods times it leads to. Reach out at 1-888-789-6FUN (1-888-789-6386), fun@everyonelovesfun.com, or through our website contact forms at www.everyonelovesfun.com.
We're looking forward to learning more about your next event, and how we can help to bring the fun!