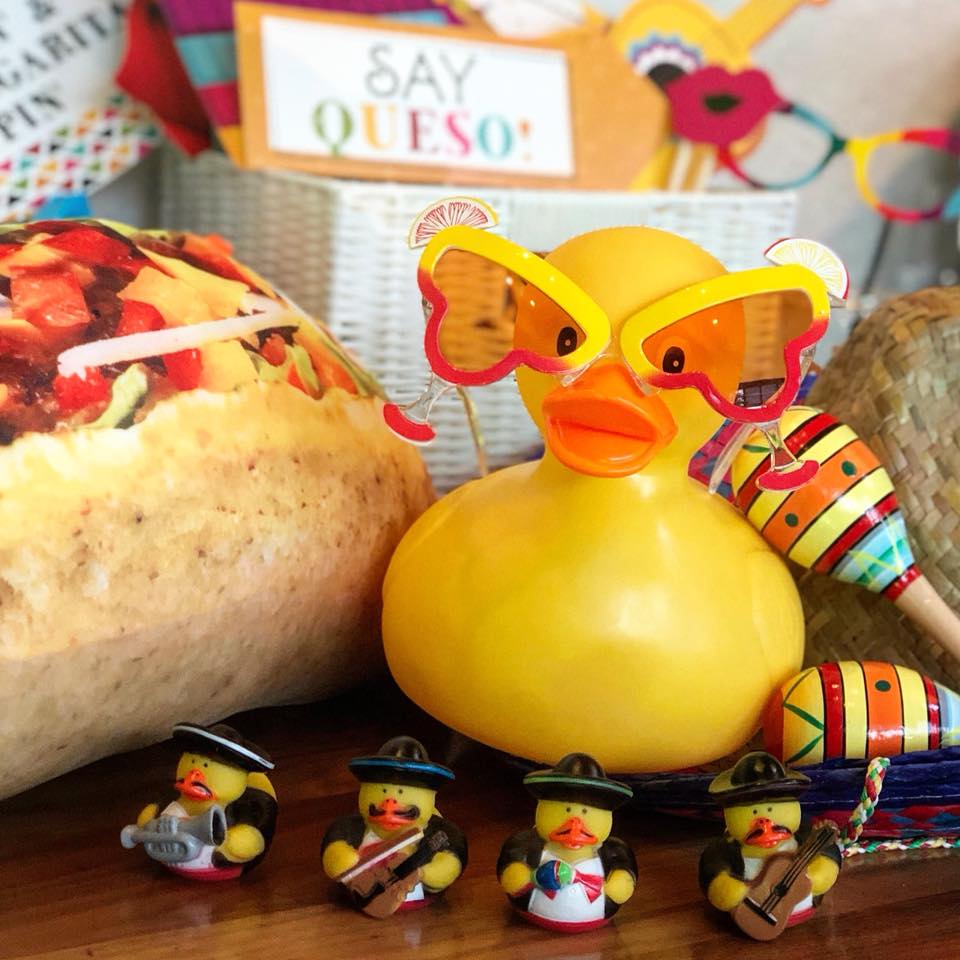 The Theme Is: Fun!
A great theme can really take your event to the next level. With more than twenty years of experience and a wide network of trusted partners, Everyone Loves Fun can helps make just about any event theme a reality.
Over the last two decades, Everyone Loves Fun has brought countless themes to life. Our network is ever growing, and today we can proudly offer more selections than ever before!
We love pulling together creative ideas for unique themes as much as we enjoy the classics! We recently assisted a corporate client with their Cowboys in Space picnic theme. A Whisky Tasting Station, Astronaut Snack Station, Green Screen Photo Booth with western and space oriented backgrounds, Shooting Gallery Simulator, Laser Tag, Mechanical Bull, Atari Gaming Station (featuring Asteroids, Space Invaders, Missile Command, and E.T. The Extra-Terrestrial), and Petting Zoo all really helped tie the fun theme together!
All event themes have one thing in common. They all pull together the overarching concept of your event. They really help tie everything together, and they can even help drive home key concepts sending your guests off with more than just a fun time.
Here are some tips to help you pick and plan the perfect theme for your special event.
· Consider Your Purpose Whatever the goals of your event are, they are important to consider when selecting a theme. Ensuring the theme is appropriate for your purpose will help create an engaging atmosphere instead of an awkward one.
· Know Your Audience Who will be attending your event? When you plan a themed event, you are essentially putting on a show for your audience (i.e. guests). Be sure to consider your audience when choosing the right fit for your affair.
· Spark Joy As Marie Kondo would surly tell you, it is important to select things that speak to your heart. Whenever possible, try to select a theme that is exciting and inspiring to you. If your theme is one that you simply cannot wait to get started planning, then you will have much greater success and satisfaction throughout the entire process.
· Select a Complimentary Venue While the ambiance of event spaces can be transformed with decorations, lighting, music, and entertainment, if you can identify a venue that somehow ties in with your event theme, then you really have it made!
· Add the Swag Decorations, fun food and beverage stations, music, lighting, themed activities, and performers all come together to help you create the immersive theme you have been working toward. Everyone Loves Fun works with the best vendors in their industries to help you identify quality swag to fit your theme.
Give us a call today about your next event. We can even help you with some brainstorming if you need to get the creative juices flowing. Above all, Everyone Loves Fun can help you keep the fun in event planning. So, reach out today, and leave the fun to us!